The Mixx – Country Club Plaza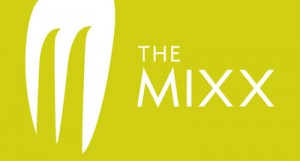 Business Name:
The Mixx – Country Club Plaza
Offering innovative sandwiches, delicious wraps, gourmet salads, sautéed pastas, and colorful soups that match any season, owner Jo Marie Scaglia's culinary creations are truly one-of-a-kind! And with fairly priced entrees, The Mixx will leave you satisfied in more ways than one!
With a vast array of healthy and unique flavors, The Mixx allows its creative patrons to customize their own fresh salads and sandwiches from an extensive list of over 50 Mixx-ins and ingredients. The Mixx further differentiates itself from most traditional fast-casual restaurants by using real dishes and flatware, allowing for an enhanced guest experience in an atmosphere that is as hip and colorful as each one of its delectable dishes. The Mixx minimizes its carbon footprint and commits itself to sustainability.